Asia Ability have extensive experience conducting leadership training and consulting for Hotels and Resorts around Asia. At these challenging times we are offering our highly tailored workshops - designed especially for the hospitality sector - at very special rates during this period. With senior team workshops for Excom members covering areas such as strategic planning, empathetic leadership and learning agility, to supervisor level programs on communication, collaboration and alignment, these one-day trainings help build resilience, boost morale and develop the skills required for a hospitality team to thrive not just survive through the downturn. With such a sudden slow down in business, there is an opportunity to invest the time none of us usually have in building ourselves and our teams for a better future.
Agile Leadership for Excom and Department Heads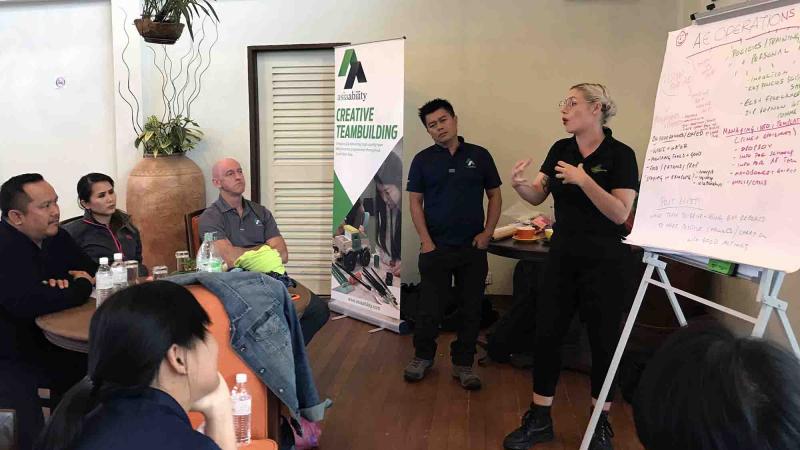 Download Program: Agile Leadership Course Outline
Key Learning Topics
Personality and Behavioural Styles
Effective Negotiation Techniques and Strategic Planning
Balanced Reaction to Unexpected Changes
Building a Feedback Culture
Agile Thinking, Empathetic Leadership and Effective Communication
Leadership and Team Alignment for Managers and Supervisors
Download Program: Leadership and Team Alignment Program - Course Outline
Key Learning Topics
How teams evolve
Leadership and Personality Styles
Agile Thinking and Strategic Planning to Maximise Limited Resources
Creating a Continuously Learning Organisation
Innovation in a Customer Focused Environment
Collaborative Problem Solving and Effective Communication across Departments
Please contact us to discuss opportunities.