Another successful team building programme was achieved for the AIA Malaysia group at Casa Del Rio, Malacca. It was an extensive process deciding on the right design and image for the Big Picture, but it was all worth it in the end.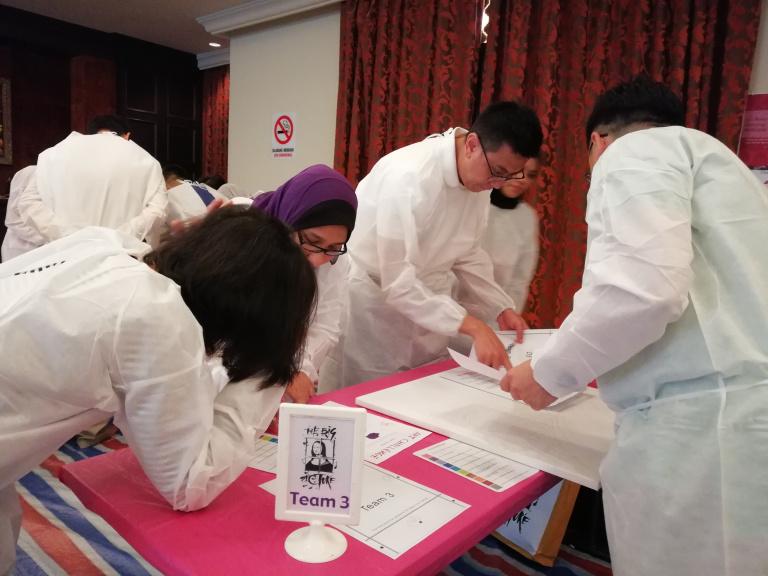 In brief, the Big Picture programme invites all teams to come together and paint in colours on a pre-sketched or a partially drawn/blank canvas. It may seem easy as pie, but if a team receives a partially drawn/blank canvas, it is up to them to sketch out the given image and to ensure it will match up to the canvas that will sit next to it. There are many criteria to meet and rules, of course.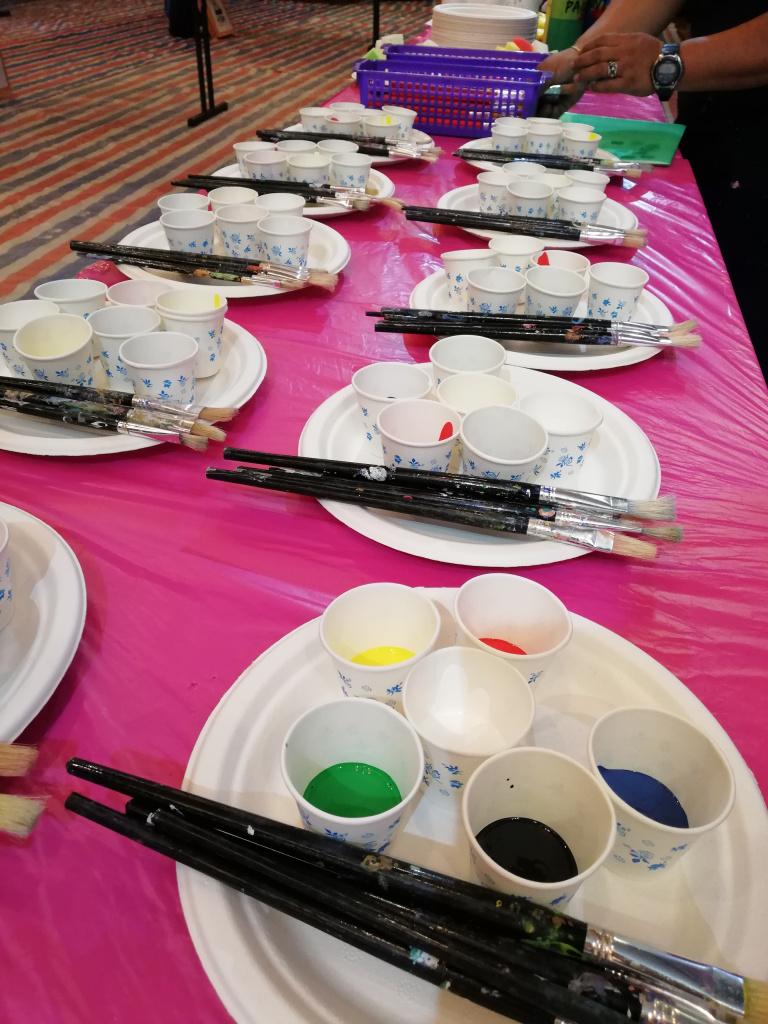 AIA Malaysia was pleased with our Asia Ability team as we worked efficiently in prepping the room for the programme. The Big Picture ran at exactly the time that it was expected to start and all 100 participants were divided into teams accordingly. Teams got into the activity as certain people in the team were given specific titles to achieve their goals in completing their picture.
The programme ran very well and AIA Malaysia was very happy with the accomplishment their team achieved. As they took a short break after the programme, they came back to a transformed room as they waited for the BIG reveal.
We can conclude that everyone was thrilled to see their teamwork put together and they were very keen on displaying their team artwork in their office entrance.