Asia Ability worked with 340 participants from Prudential, one of the world's largest life insurance companies. Prudential serves the financial and protection needs of its clients by bringing well rounded financial solutions to customers through its wide network of distributors. Prudential is a market leader in service offerings related to Protection, Savings and Investment.
From the centrally located Amari Watergate Hotel, Bangkok, Thailand, Asia Ability facilitated Peak Performance the tablet based interactive business game where teams take the role of Expedition Leader on a 20 day expedition to summit Mount Everest.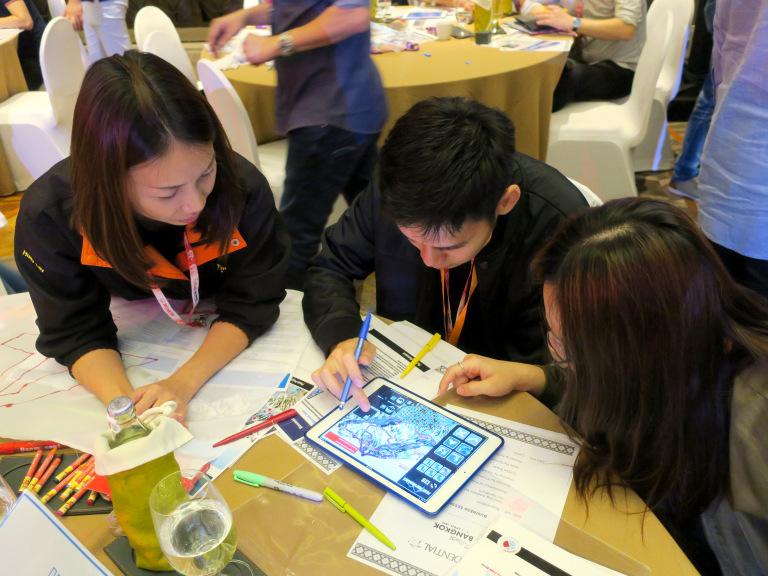 During a 20 day expedition, teams aim to guide their clients up to the top of Mount Everest and then safely back to base camp. They must consider a range of factors including client fitness levels, weather, best route to the summit, acclimatisation, use of oxygen, pitching tents and strategies to outwit other teams in order to win. Key information is delivered to their teams tablet each day of the expedition. Teams race against the other teams to make swift yet intelligent and sober decisions. As space is limited in each height zone, teams who procrastinate will be locked into a less ideal path or be unable to move!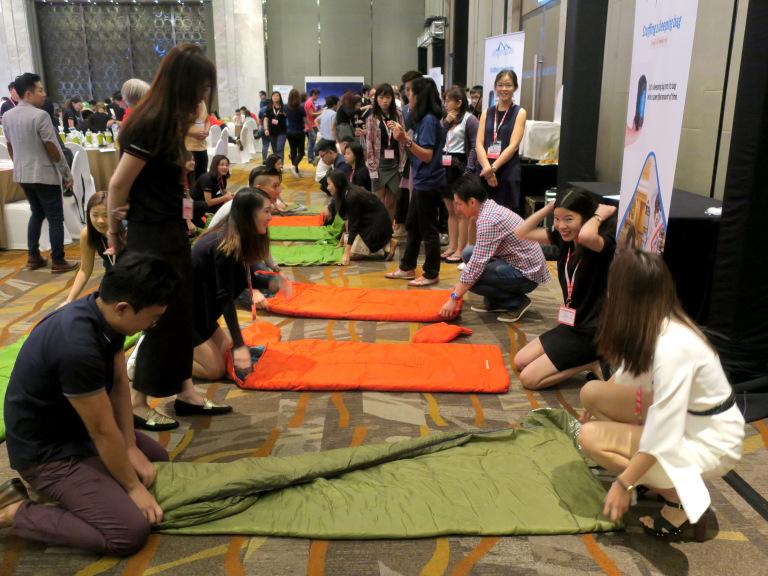 Along the way teams complete a series of active challenges as well, including timed pop-up tent pack ups, a blindfold climbing harness challenge and sleeping bag stuffing. Teams must also decide on what their guide will need to carry ñ tents, oxygen and/or clients. Clients gain points for their team as they move higher up the mountain peak, but if they do not take adequate supplies they risk illness from lack of acclimatisation and possible death with dire consequences.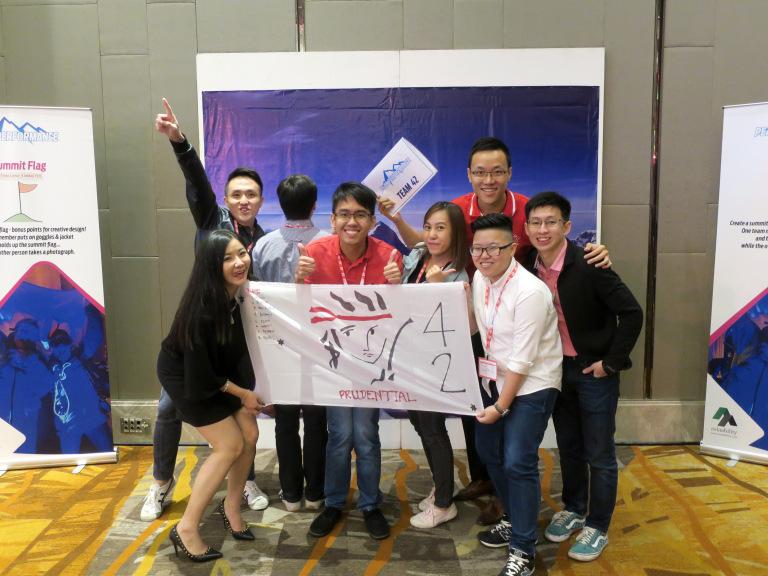 Following the team building experience, participants use reflective observation to identify what occurred during the exercise. They are then invited to parallel these observations to real life circumstances. In doing so, participants are able to make permanent, effective changes in behaviour.