Asia Ability worked with McLagan (an Aon Hewitt company), the leading global Performance / Reward consulting and benchmarking firm for the financial services industry. Asia Ability facilitated a group of 30 participants from their Hong Kong office in Kuala Lumpur for an active, fun and rewarding Corporate Social Responsibility conference event.
From the Mandarin Oriental Hotel Kuala Lumpur and the nearby KL City Centre Park, participants combined treasure hunt fun and the joy of giving through B1G1 Business for good, to take part in Go Give! – the ultimate CSR event combining competition and giving!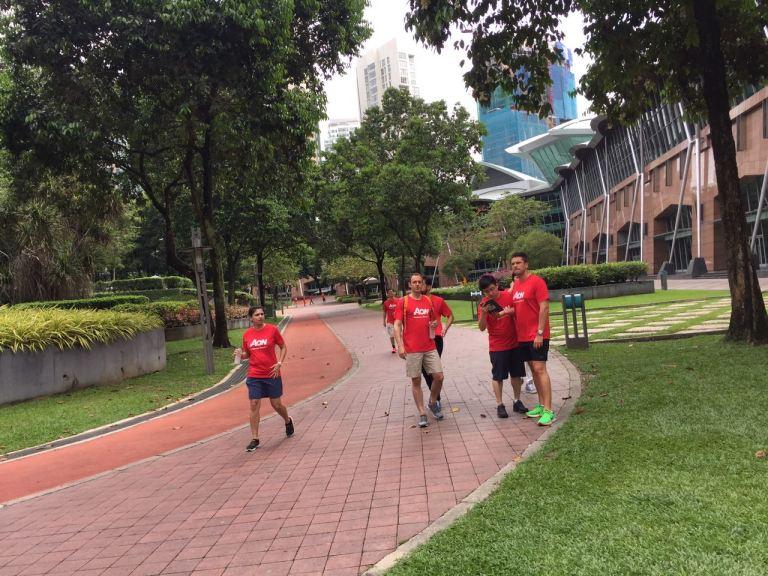 Using a tablet and the Go Team app, teams viewed checkpoints to select a giving project. On arrival participants worked together to complete GPS-triggered challenges including questions, cryptic clues, photographic criteria and timed tasks. Success led to impacting the chosen 'giving project'. The Go Team creative platform caters to all abilities and terrain types. Go Team participants can be challenged to take on bustling cities, rough paths, wooded areas or even bodies of water.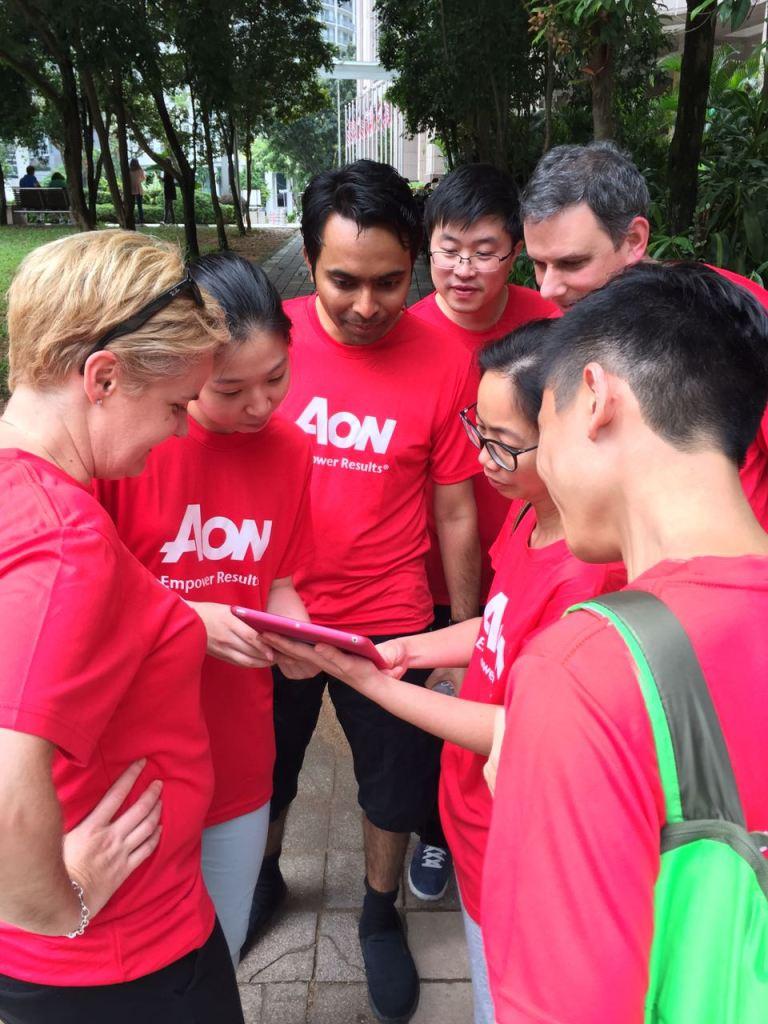 Applications for Go Team – Go Give are boundless – employee engagement, staff training, product launches, marketing & promotions, orientations, or gathering feedback. See more of your conference location, explore specific learning outcomes, have fun & energise your team while impacting lives around the planet.

Go Team – Go Give generates friendly competition among teams, while promoting collaboration among the whole group as they work towards a shared objective. Imagine every time you participated in a corporate team building activity, a hungry child also receives a meal… or someone received access to life-saving water… or a tree got planted…
Learn more about the Go Give CSR event here and contact us here for no-obligation advice for a huge range of memorable and impactful conference event activities.