The year is 2021 and working remotely from home has become the world's new norm. Asia Ability kick started the new year working on a fantastic virtual team event with Ecopia for the Asia Kick Off Meeting of a major Pharmaceutical Company. Asia Ability's lead facilitator, Mark, hosted the team from Ecopia's very impressing green studio in Kuala Lumpur – while all the participants joined remotely.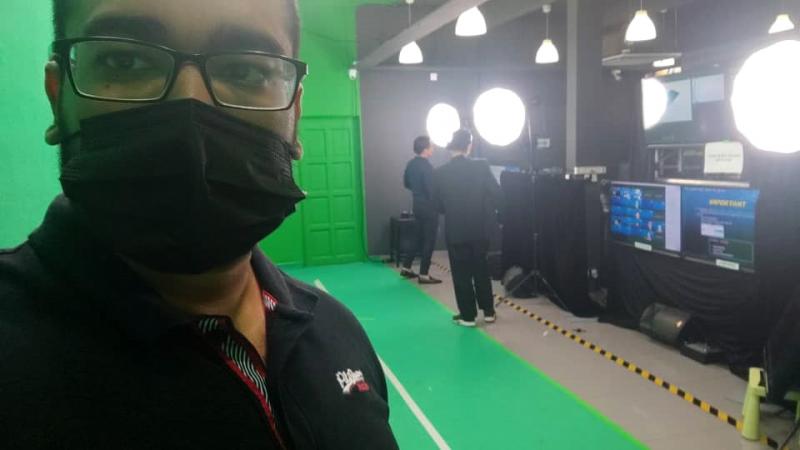 A run down on Go Remote activity was briefed to the participants and they were all filled with anticipation as they were waiting for the programme to commence. The ambience was all calm and peaceful until the creative and challenging team tasks began.
Each delegate downloaded Catalyst Teambuilding's custom built app – Go Team and waited for the code to be broadcast which signified the beginning of the Go Remote activity. The 150 participants were sent off to Zoom breakout rooms which gradually became rather frenzied. The "Where to next" question were constantly bombarded between teammates as they made the virtual journey to as many different categories of the customsed Go Remote tasks as possible in the tight timeframe available. Whenever a team succeeded in completing a challenge; cheers, claps and giggles filled the screens. It was exhilarating to see the joyous looks on their faces.
Mark brought the teams back to the main "room" for a short debrief and due to the impressive technology, we were able to immediately share some of the creative photos the teams had taken and of course, the Final Results.
Excellent Communication, a Take Positive Action and of course great Teamwork were some of the Key Success Factors that teams identified themselves
A powerful, highly engaging and fun way to Kick Off 2021.