Asia Ability kicked off the New Year in 2020 with an exciting line up of events - the first being a giant QUICKFIRE event for one of Myanmar's leading telecommunication companies in Yangon.
The Objective
With over 700 employees gathered for a high-energy launch to the year the brief was simple – inspire the participants to compete, communicate and strategically collaborate in a way that is full of fun and can appeal equally to English-speaking and Burmese-speaking participants – oh, and if possible can we include some advanced mobile technology at the same time…? The solution – QUICKFIRE – would see 70 teams armed with an iPad per team on a quest to complete as many varied challenges within a given timeframe.
What went on?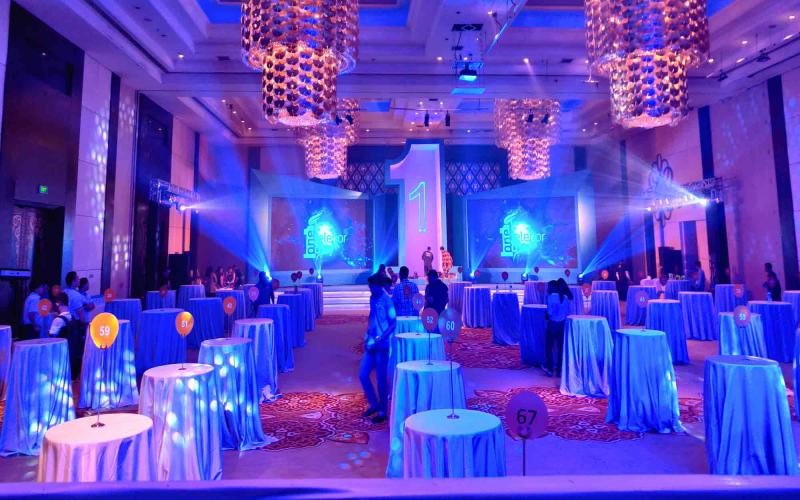 All 70 teams gathered in the main Sedona ballroom for a bilingual game briefing (English and Burmese) and introduction to the Quickfire APP. Hence, as soon as they received their iPads & game equipment the teams were OFF like a flash, diving straight into the choice of hundreds of mental, creative and physical challenges. Tasks would come in many forms – photos, videos, puzzles, text or multiple choice – at varying levels of difficulty. In each case a team would need to INVEST points to take part with the chance to EARN points should they success – so a strategic game of RISK vs REWARD ensued.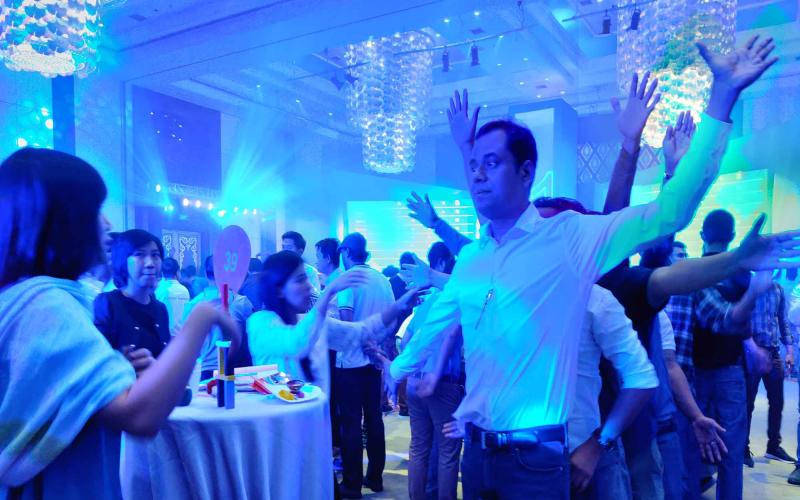 All teams were quickly engaged - with some challenges created specially for the Burmese participants to make them feel completely at home. (One of the great advantages of Quickfire is the ability to create new challenges to fit a specific theme or objective in a unique bespoke format).
Teams learned to divide and conquer – delegating and multitasking to complete numerous challenges at the same time. And let's not forget the DJ, who played a huge part in finding just the right music tracks to spur on the teams and creatively support the on-stage singing and dancing of the many individual and team performers who rose to one of the most popular challenges – the "open mic"…!
The Finale
Scores were streamed live throughout the event, but the leaderboard was eventually hidden just before the game ended – and so to the suspense… as the final results were kept to after lunch. After watching some hilarious highlights from the team's own submitted photos and videos – and a performance by a famous local singer – drumrolls heralded the reveal of the top 3 places and the genuine joyous celebration of the winning team…!