WIth conference themes and messaging focused around collaboration, well know computer company chose experiential learning program for their annual sales incentive event. The event which was held in Dubai utilised Asia Ability's Bridging the Divide as a metaphor for collaboration and team work in a fun and engaging environment.
Given that the temperature outside was likely to be over 40 degrees, the event needed to be fully indoors. Bridging the Divide was customised to include customer service components, communication by e-mail and through the call centre, as well as ensuring that every participant collaborated in the success of the whole project.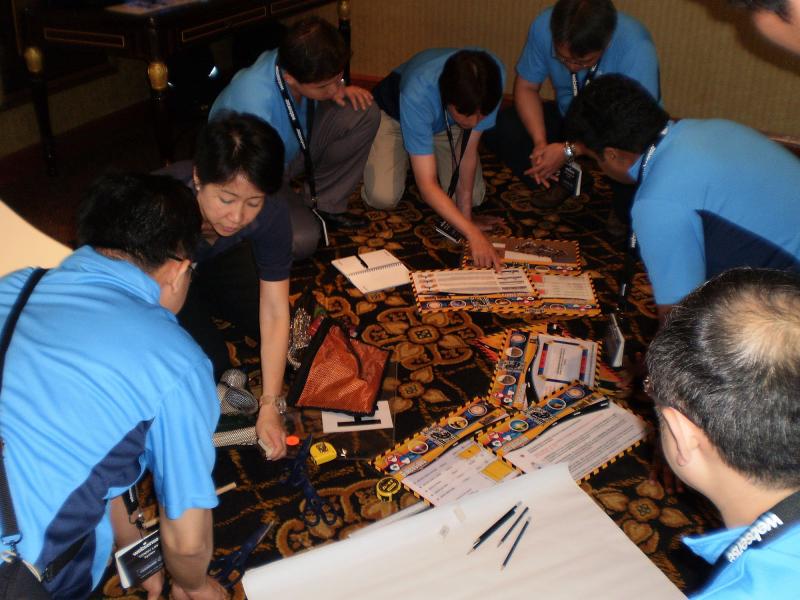 A total of twenty four teams designed and constructed their part of the bridge according to strict specifications. Great design and quality control was of paramount importance as each team then installed their bridge section into the huge company bridge.
The finale involved the President of the company successfully driving a large remote-controlled vehicle around the whole bridge in a very visual demonstration of the Power of One. In addition, the company's core values were integrated throughout the programme flow.