Asia Ability worked with the Schindler Group – one of the world's leading providers of elevators, escalators, and moving walkways, moving over 1 billion people per day! The Group has over 1 000 branch offices in more than 100 countries, as well as production sites and research and development facilities in the US, Brazil, Europe, China, and India. Schindler develops highly innovative and user-friendly mobility solutions in all building types for delivery to the world market.
From the clients own site in Singapore, Asia Ability facilitated Beatswork – the most exhilarating teambuilding activity to sweep the world, for an amazing 450 participants over 2 exciting sessions as part of Schindlers 2017 communication day event.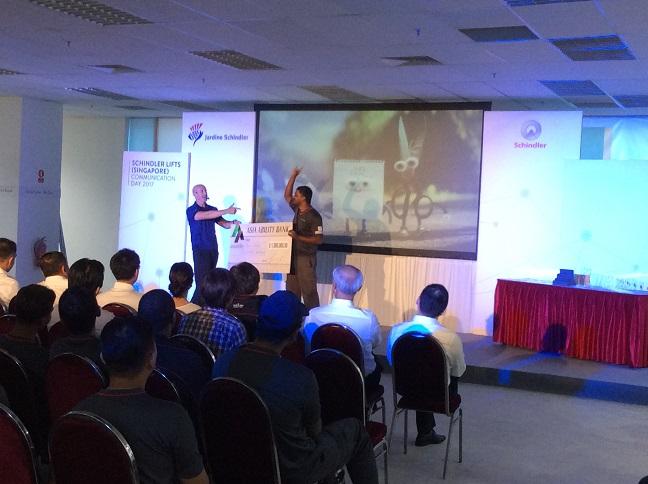 Using the infectious rhythms of samba, Beatswork transforms a group of individuals into a giant percussion band – with each person playing their part, in time and on cue.
Starting in small groups led by a professional percussionist, teams are taught the basics of samba beats and breaks. Starting by drumming on their bodies, they soon move on to real instruments with each group learning a different instrument and rhythm. As confidence and ability grows, groups are brought together in preparation for a stunning and pulsating finale of epic proportions.
With Beatswork, everyone is involved. Even the most reserved characters are soon beaming from ear to ear as they stamp, beat, shake and drum in rhythm with their colleagues.
If creating a sense of unity and shared achievement is important to you, unleash your team on Beatswork – it will bring out the beat in them.