After many months of lockdown and working from home the Recovery Movement Control Order in Malaysia finally allows colleagues to meet face to face or mask to mask as we like to call it!! An Oil & Gas client approached Asia Ability to help reconnect their team members after so long apart and had selected Manukan Island in Sabah, Borneo as the very special venue for the team session.Asia Ability recommended the Catalyst Global event"Flat Out Afloat" as truly the best activity given that they were heading to a beautiful tropical island!
The program was created to ensue each of the delegates contribute to overcome the 'impossible' by collaborating and co-ordinating their efforts while still following the carefully designed Ability Physically Distancing Standard Operating Procedures.At the same time, the organisational leaders can discover that true leadership and great ideas can often come from those they least expect.
As early as 7am, in the morning Asia Ability team departed by speedboat to Manukan Island, one of the 5 islands in the Tunku Abdul Rahman Marine Park, for the detailed venue setup and to await the arrival of the delegates.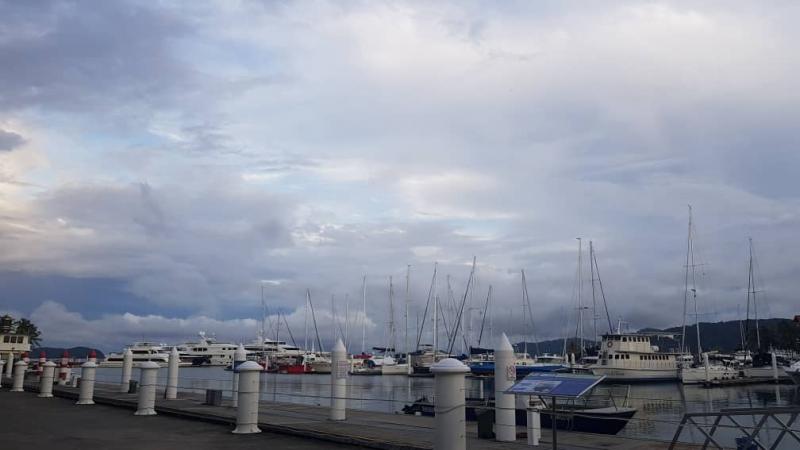 Rain was forecast for the morning so the team were praying for sun….while warily watching the gathering grey clouds.Fortunately the weather turned out to be perfect for beach side boat building!!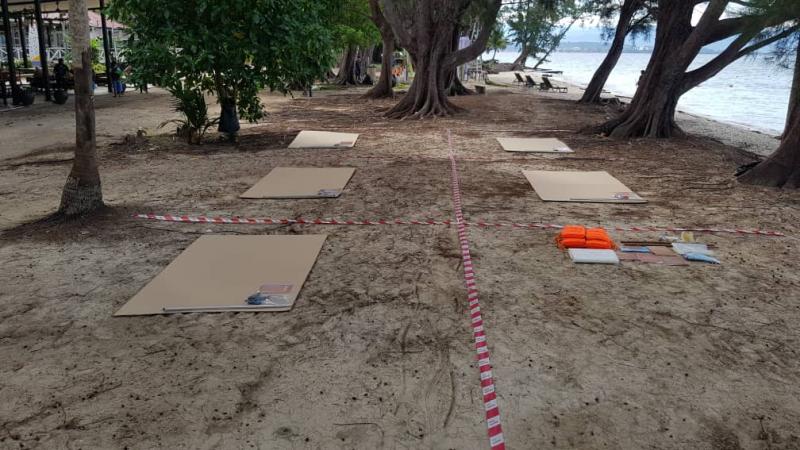 The Flat Out Afloat programme setup was based on the Ability Covidsafe SOP. Only maximum 3 delegates would be allowed to be in each marked out work zone and they have to maintain a 1 meter distance between themselves. The team leaders are permitted to move from zone to zone while still maintaining Physical Distancing.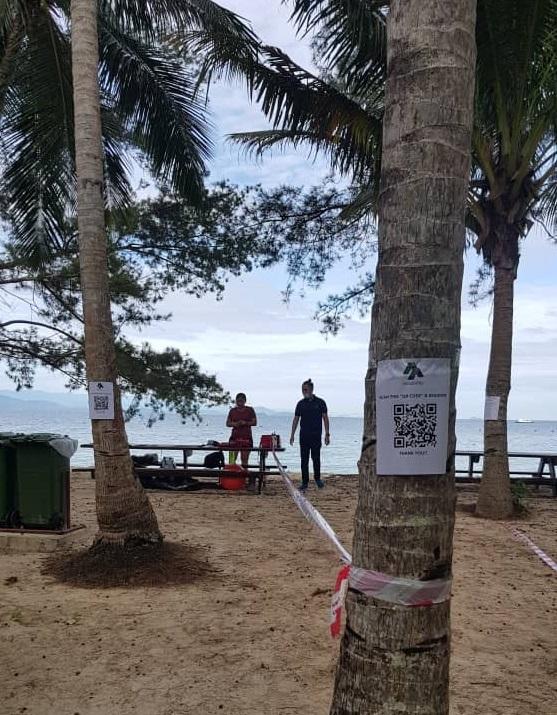 A QR code registration was set up – on a palm tree!
For every delegate participating in the activity to register
their contact details as well as the result of the required
temperature scan.
During the welcoming and introduction we maintained the required 1 meter distance between delegates even during our Psychic faces icebreaker ! The delegates were briefed thoroughly on the Covidsafe SOP by the lead facilitator and at the same set the team challenge to complete the assembly of their team boats within a tight time frame.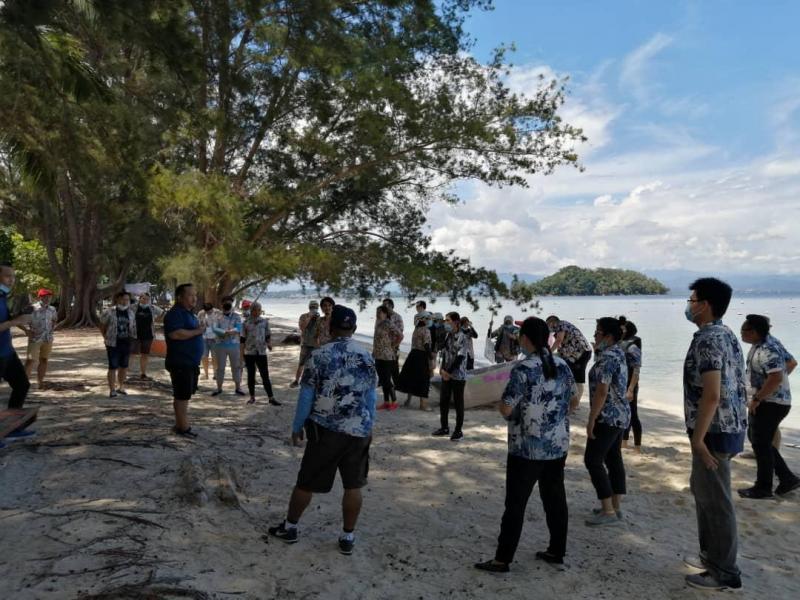 During the project execution phase the facilitators were kept busy guiding the teams but also reminding delegates to keep their distance and to sanitize their hands from time to time.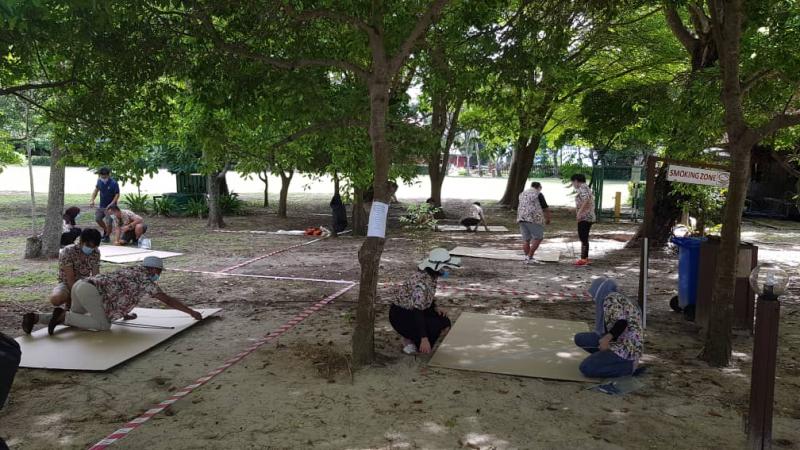 The teams even managed Physically Distanced Team photos before launching their cardboard boats into the South China Sea for the finale race!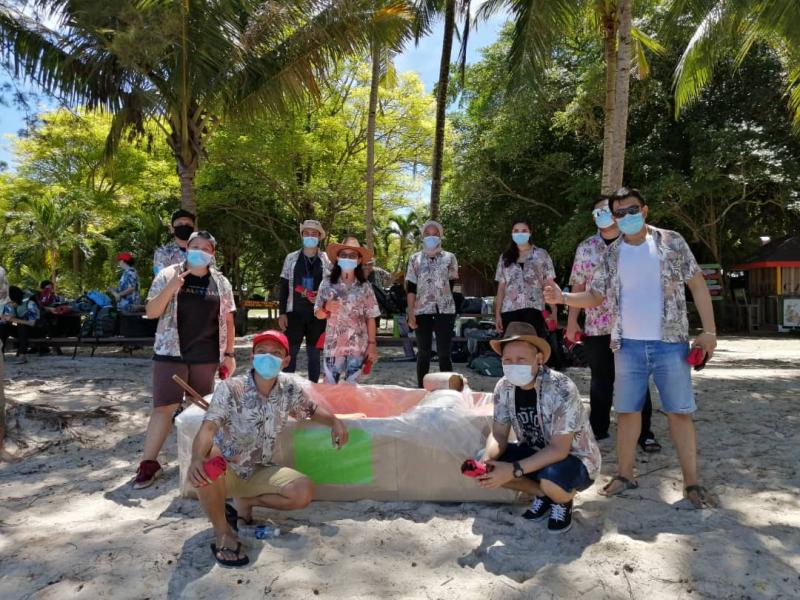 The event was a great success with great energy, powerful learning and reconnecting all conducted in a safe and enjoyable way.
The Asia Ability facilitator team were also so pleased to be away from the remote team building Zoom screens and to be back outside proving that physically distanced team building most certainly does work!!